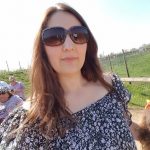 Amen Shoebox appeal
Once again this year 2017 I will be coordinating getting together as many shoeboxes as possible to support the Amen Shoebox appeal, In previous years we sent about 100 shoeboxes off to Romania with lots of different gifts inside, If you would like to help us with this there are a number of ways you can help.
Collect some of the items on the shopping list and bring them to church on Sunday.
Donate £2 (each shoebox need this to be sent to Romania)
Collect empty Shoeboxes and bring them full of things from the shopping list.
All needs to be done before 15th November